Every Sunday, from 11/07/2021 to 12/19/2021, 11:10 AM - 12:10 PM
Contemporary Service:
---
We call this service, "New Life" and it utilizes modern Christian music with an occasional re-visited hymn that will energize and revive you. Communion is served on the first Sunday of the month. This is a spirited and welcoming congregation of worshipers, where guests are welcomed like family.
Live Stream this service through the link below...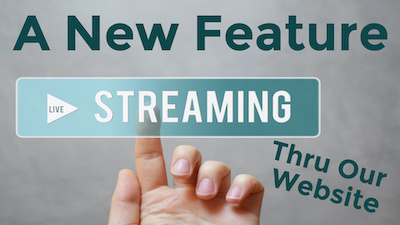 Find the Worship Bulletin Here...

This VIMEO link is for those who prefer watching through televisions...