Welcome, in Christ's Name, to our community of faith at First United Methodist Church of La Grange! We hope this website serves as an extension of the ministry and mission. As you browse through this site, we hope you will see God at work through Knowing, Growing and Sharing in our community.
Whether you are new to the faith, new to the Methodist church or just new to town, we hope that you will feel at home with us. Take some time to learn about our history in the area, our current missions and outreach opportunities, and much more.
Thank you for taking the time to get to know us. We look forward to welcoming you in person!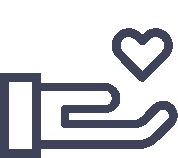 "Whoever is generous to the poor lends to the Lord, and he will repay him for his deed."
Curious about a time or an event going on at FUMC La Grange? Search no more! See our upcoming events or take a look at our monthly schedule by clicking below!